EmpowerFIT And StrikeHIIT Classes Are The Best Kickboxing Can Get
Are you tired of the monotonous cardio routines that you're used to? Empower Krav Maga And Fitness knows just the way to break out with our Kickboxing classes. We offer both EmpowerFIT and StrikeHIIT classes to keep things exciting for people all across Cumming, Alpharetta, and Dawsonville.
Fill out the short form below to learn more today!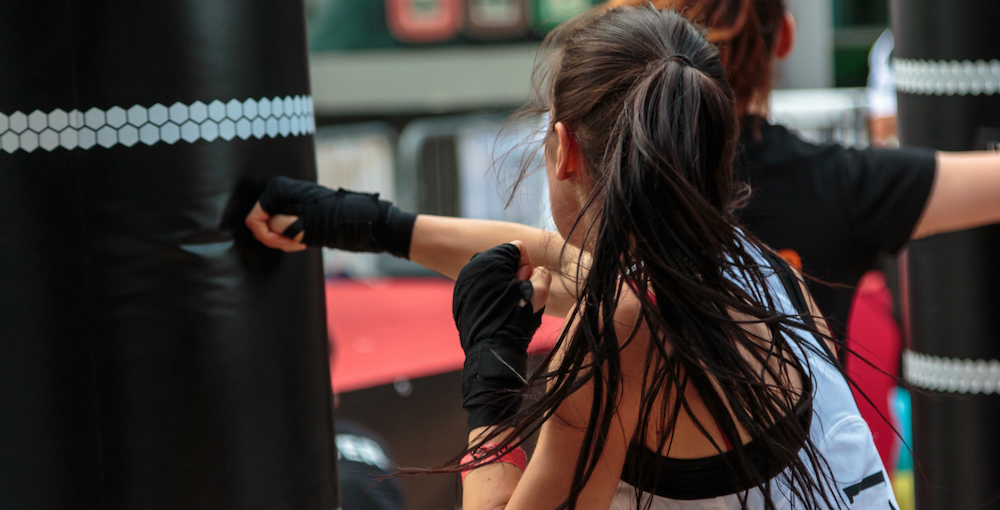 EmpowerFIT Classes For Functional Fitness
Our EmpowerFIT classes incorporate the use of functional equipment and functional exercise to offer a dynamic class like no other. Each class is packed with fast paced striking, dodging, and blocking to ensure maximum benefits.
Check out EmpowerFIT for:
Impact based workouts with high intensity
Lean muscle toning across the whole body
Increased strength and stamina
Encouraging teammates and teachers
StrikeHIIT Offers High Intensity Interval Training With Kickboxing
If you're looking for a another approach to kickboxing, we also have StrikeHIIT classes that incorporate High Intensity Interval Training (HIIT) with your standard stand up bag routine. Each class, we complete a new white board routine in 45 minutes to provide the cardio workout you will want to do every week.
StrikeHIIT at Empower Krav Maga & Fitness can give you:
Fat-burning exercises that keep you coming back
Energizing new lessons each class
Professional instructors dedicated to your success
Increased agility and strength
Empower Krav Maga & Fitness Has Everything You Need With EmpowerFIT And StrikeHIIT
Experience a Kickboxing class like none other you've been a part of with EmpowerFIT and StrikeHIIT here at Empower Krav Maga & Fitness. We welcome people of all skill levels around Cumming, Alpharetta, and Dawsonville to come be a part of our high energy workouts.
Fill out the short form below to learn more today!