Krav Maga Is The Answer To All Of Your Self-Defense And Fitness Needs
Look no further for the best self-defense training you can find in the greater Forsyth County area. Empower Krav Maga And Fitness offers classes based on the Krav Maga Alliance curriculum and guarantees you'll love how you feel after you've started. We're keeping men and women all across Cumming, Alpharetta, and Dawsonville prepared for any situation with our Krav Maga classes.
Fill out the short form below to learn more today!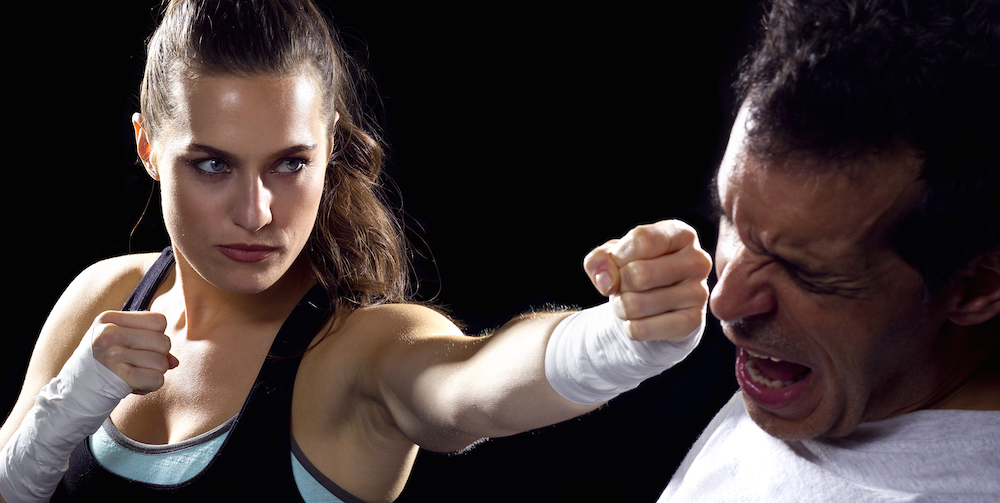 Reliable Self-Defense For An Ever-Changing World
Developed by the Israeli Military, Krav Maga is simple, easy-to-learn, and practical by design. People of all sizes can use the highly effective techniques to defend themselves in any threat they face.
Empower Krav Maga can teach you:
Useful tactics to defend yourself in any situation
Proper techniques to stay safe and healthy
How to increase your awareness and reaction times
Striking and combative methods that are popular and effective
We Offer Expert Instruction By Expert Instructors
All of our instructors continue to train in Krav Maga in order to always be on top of the newest methods. You can come to our general Krav Maga class to learn the best in all around self-defense, or you can participate in our Striking/Combative only class to get a cardiovascular boost. Both classes are widely popular, and many of our members enjoy both!
We're proud to offer:
A fiercely dedicated community that will welcome you as soon as you walk in the door

High intensity training sessions that help you lose weight and learn more about your surroundings
Supportive and knowledgeable instructors to help motivate you to the next level
Continued education to keep you growing into a better version of yourself
Empower Yourself At Empower Krav Maga And Fitness
Here at Empower Krav Maga And Fitness, we're proud to be the backup you need in any situation. By offering Krav Maga Alliance curriculum taught by the best instructors around, we're helping people all across Cumming, Alpharetta, and Dawsonville stay safe.
Fill out the short form below to learn more today!